Continuing Education Opportunities for Member Organizations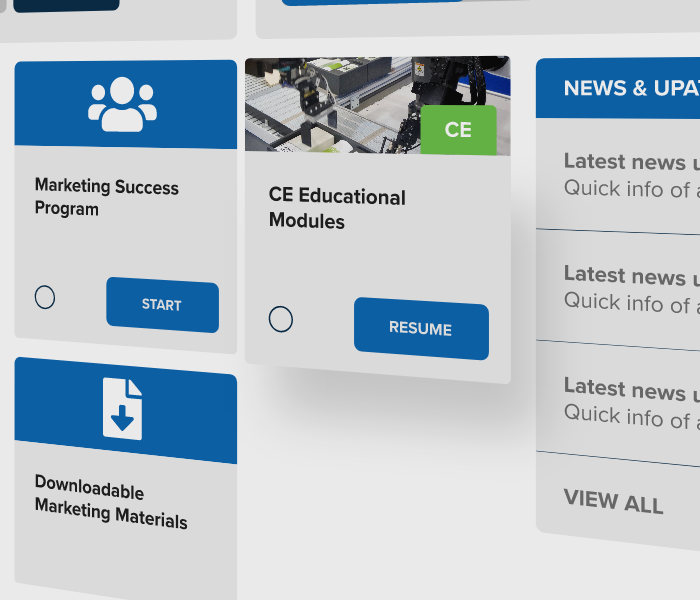 The Association for Advancing Automation (A3) operates as North America's largest automation trade association with more than 1,100 member organizations involved. To help ensure the advancement of automation technologies, A3 partnered with Konvert™ to offer supplemental continuing education (CE) opportunities to its members.
A3 has established itself as a leader in ensuring individuals and companies receive the resources and training needed to enhance their professional status in this growing industry. With the help of Konvert's learning management system (LMS), A3 is able to offer training and certification in three distinct areas of automation: robotics, vision and motion control.
Konvert collects the data provided by organizations who register within A3 and purchase courses, automatically assigning them to the proper group within Konvert. This helps simplify setup between purchase and entry into the LMS by providing direct access to organizations.
Konvert's single sign-on capabilities allowed for connection with A3's authentication provider to create a more streamlined user experience for improved engagement with A3's content.
Track User Progress and Customize Course Access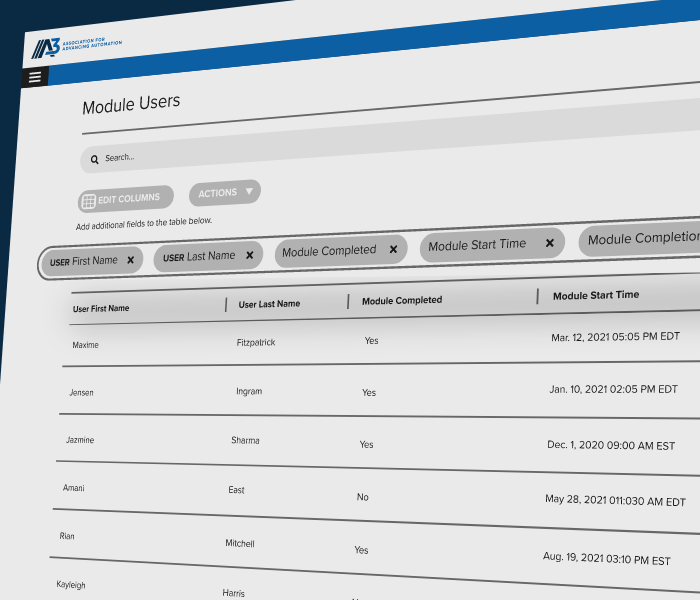 Konvert's LMS allows for intuitive tracking of user progress within its learning Modules. Member organizations within A3 are able to utilize these tracking features to monitor:
Completion status
Average proficiency of users
Time spent within the LMS
Number of courses purchased
By offering a view of who has passed the courses assigned and when they were completed, A3 is able to validate who the users are and which organization they're affiliated with.
Konvert also worked with A3 to build out an extension to manage access to its LMS, including the ability to set a time limit for accessing learning Modules. Through this extension, A3 is able to set a 90-day window to complete a CE course once purchased and can individually assign time limits granularly to each user within the organization. This allows for better tracking of which users are doing their part in participating in the advancement of their specialty.
Through a custom-built solution, Konvert provides A3 the ability to ensure timely completion of courses and accountability of organizations.
By simplifying implementation of CE programs, A3 is able to ensure its member organizations get the most out of their membership—and are continually working to grow in their industry.
Get Started with Konvert™
Ready to implement CE opportunities for your member organizations? Contact us today and let our team help streamline your organizations' training and certification needs.
Sophia Fisher | sophia@konvertapp.com