Ensuring that your channel partners are trained and equipped with the latest company information can lead to more sales, a higher percentage of retained partners and improved partner performance.
Did you know that 53 percent of channel partners view existing content provided by their vendors or manufacturers as mediocre or worse? 75 percent of partners in the same study stated that content is a high priority, though. Your channel partners recognize the importance of content; they just may not be receiving the quality they desire.
Channel partners, or a partner company that sells or distributes your products or services for you, are strong advocates for your brand that can help support initiatives you may be focused on. Providing your partners with the proper content or training materials can equip them with the necessary information to function within your network; however, you must remember the needs of each partner may vary and their success will rely on you understanding these needs.
The benefits of training or providing beneficial content to channel partners include:
Higher percentage of retained partners. By meeting the needs of your channel partners, you're establishing a trusted relationship that encourages long-term selling opportunities.
Reduced support costs. Constantly needing to answer questions from your partners can take away time from working on other tasks. Providing your partners with the content and training they need beforehand can reduce the number of questions asked and result in more customers being serviced.
Improved partner performance. Knowledge is power and learning about products or services your business offers can empower your channel partners when talking to customers.
Additional revenue stream. Imagine creating revenue and not having to sell the product yourself. Training channel partners creates additional opportunities for your business to be promoted and your products or services to be sold.
Getting everyone from internal team members to channel partners on the same page is well worth the investment. To improve engagement and increase sales across your network, though, you'll need to start by understanding the needs of each of your partners.
Step One: Understand Your Channel Partners' Needs
Having a general understanding of what your channel partners need in order to sell your company's products is crucial to the success of your partnership. Your partners field questions from customers every day, so equipping them with the right tools can make the difference between completing a sale or not.
To understand your channel partners' needs, consider reaching out to them and identifying different areas that they may need help with. A survey can be utilized to gain relevant input, then corresponding training courses can be constructed. Consider asking questions such as:
What trends are you noticing in the market?
What are the most common questions asked by customers?
What product information would you benefit from knowing?
What are typical pain points mentioned by customers?
Are you noticing any inventory or facility issues impacting your sales capabilities?
Are there any workflow or protocol issues between our company and you that need to be addressed?
Is there anything specific we can do to support your sales process?
In addition to surveys, consider conducting focus groups or discovery meetings where you discuss these questions in person. You can also assign internal team members to set up one-on-one conversations either over the phone or in person with select partners to personalize the experience and gain more direct input.
Based on this input, you can form an accurate depiction of existing needs and how you can service them. We recommend setting up a training program to address each need, which we'll outline later in the article.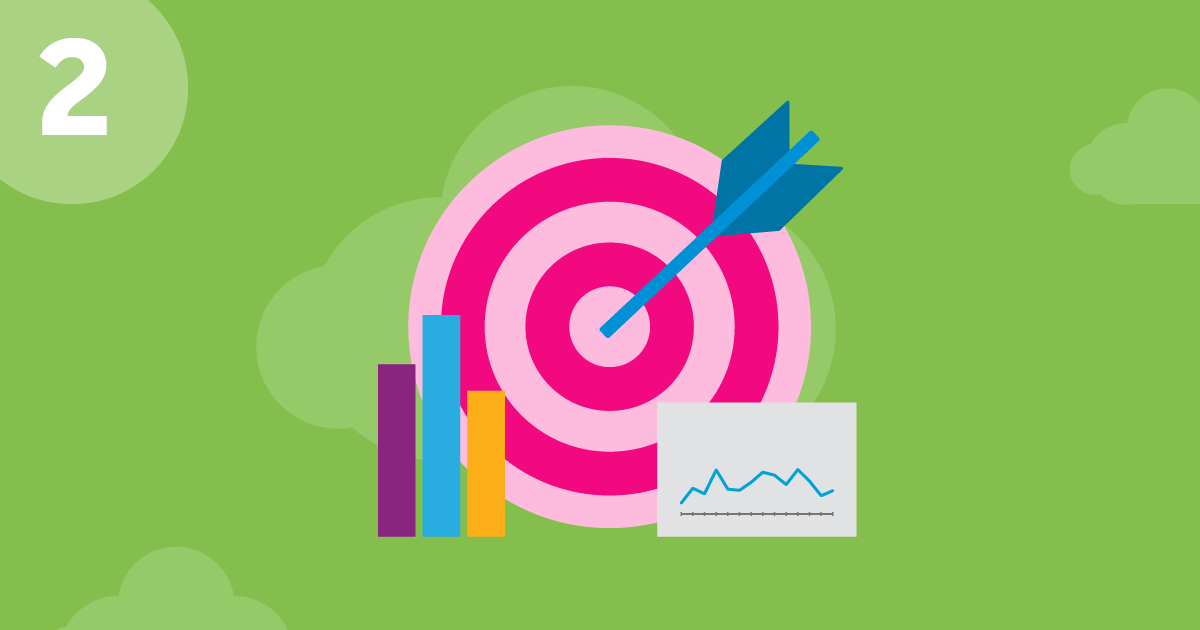 Step Two: Set Goals for the Future
Establishing goals and knowing what you want to accomplish with your channel partners is critical to knowing if your training is working; however, it's important that your channel partners are aware of your business goals, as well. For example, if you're trying to increase sales for a certain product by 20 percent, then your partners should know this so that their training and sales execution align with this goal.
To help formulate your goals, we recommend using the SMART acronym:
Specific to what you want to accomplish
Measurable so that you can track any progress
Attainable within a realistic setting
Relevant to your other business goals
Time-bound that prioritizes task completion
Be as specific as you can when generating your goals so that when you're measuring your results, you have an accurate depiction of whether you succeeded. Examples of goals include:
Generate 50 new customers in the next six months
Grow your customer conversion rate by 5 percent
Grow a certain product line by 20 percent within one year
Expand conversions and sales by 25 percent within the next two years
Align your training program to your goals and your partner needs, as this makes it easier to measure your ROI and get the most out of your training.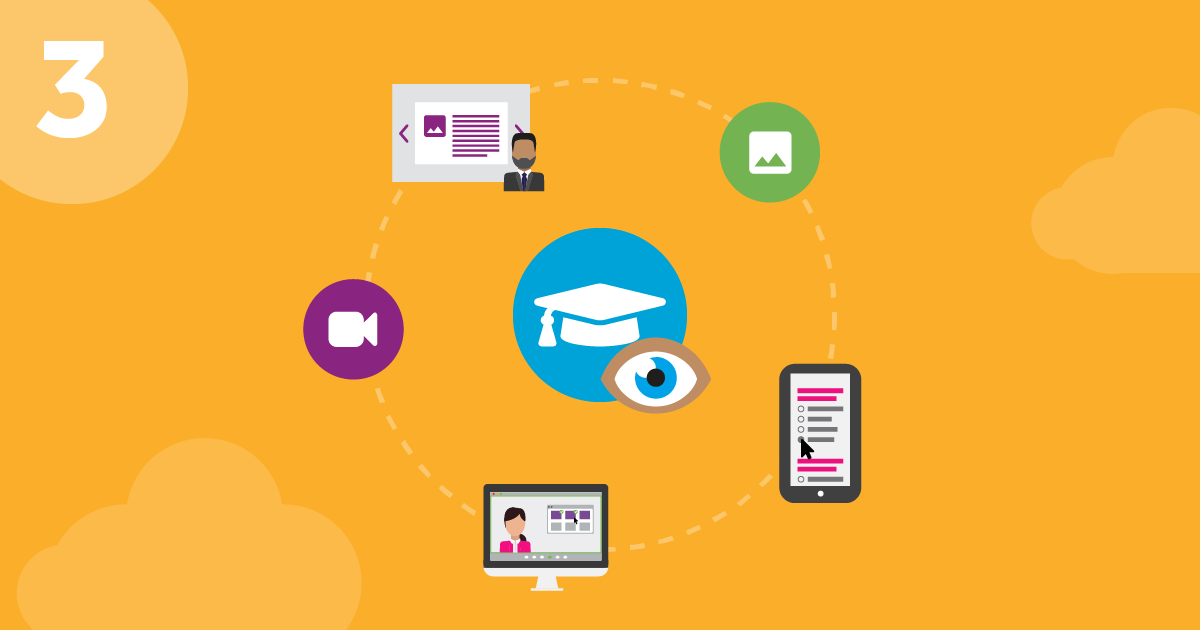 Step Three: Identify the Best Training Method
Each of your channel partners may vary in the type of training content they prefer, and there are various training formats available; however, to see the best results from your training, modern e-learning tools like a learning management system (LMS) offer an opportunity to also integrate more dynamic content, including:
Visuals: Photos or illustrations can help your partners envision the message that you're trying to convey. Use images to accompany a description or as a part of a visual clue of a product or service.
Videos: Videos are especially effective for demonstrating a process, such as how a product works. This content format is an excellent addition for how-to type training instructions and more long-form demonstrations.
Webinars: Webinars can be presentations, discussions, demonstrations or other instructional sessions and are usually presented by a subject matter expert. Live webinars provide the opportunity for Q&A, which can further engage your audience.
Presentations: Slide presentations can be a solid training tool, even without a live presenter. You can add audio of the presenter to the slides or add copy that highlights the most pertinent information. The visual content of the slide makes the learning experience much more memorable than copy alone.
Exams and quizzes: As an educational staple, exams and quizzes can reinforce information presented in a course and test the participant's knowledge about it. Exams and quizzes are an effective addition to an LMS platform, and many platforms offer a variety of question types, including true/false or multiple choice. If you're requiring your channel partners to complete exams as part of a certification program, an LMS can provide a convenient venue for testing.
Offering your partners various types of training formats opens the door for a more dynamic learning experience. Consider sending out customized invite links to your partners that grant them access to unique courses that are tailored for their specific needs. Once courses are built, some LMS platforms even let you monitor the learning progress of your channel partners to ensure course completion.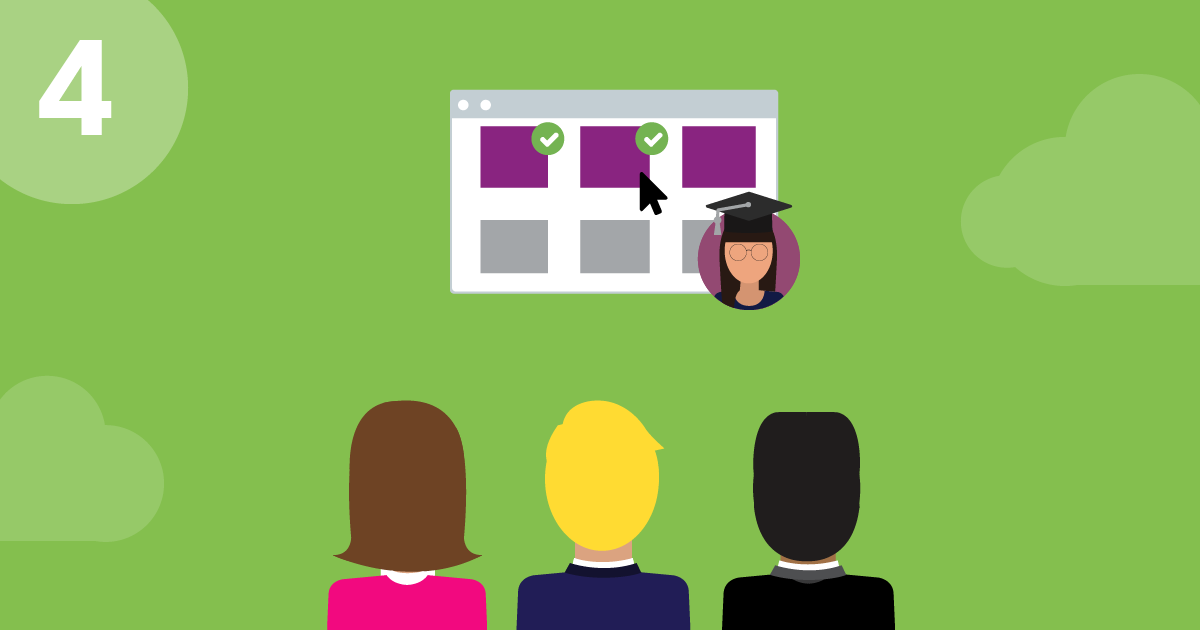 Step Four: Conduct Ongoing Training
Odds are one training course isn't going to be sufficient for properly training your partners, especially if you're continuously launching new products or services. By conducting ongoing training, you can ensure that your partners are always trained on the latest information regarding your business; this is critical when it comes to your partners being able to properly service customers. Consider adding additional training courses when:
A new product or service is launched
A new protocol is introduced
Your company is looking to expand upon a current product or service
A new piece of equipment is brought on
Apart from these benchmarks, to help reinforce ongoing training you should consider implementing:
Microlearning: Break down each learning topic into smaller pieces that are easier to digest. Try to split topics into content pieces such as infographics or short-form videos that save your partners' time.
Quizzes: Ongoing quizzes make for a strong tool to regularly test your partners' knowledge.
Mobile learning: It can be challenging at times to have access to a computer and by having mobile learning available, your channel partners can learn on the go.
Remember that your partners are busy; by breaking down your learning content into smaller pieces, you can make it easier to keep up on the latest company information.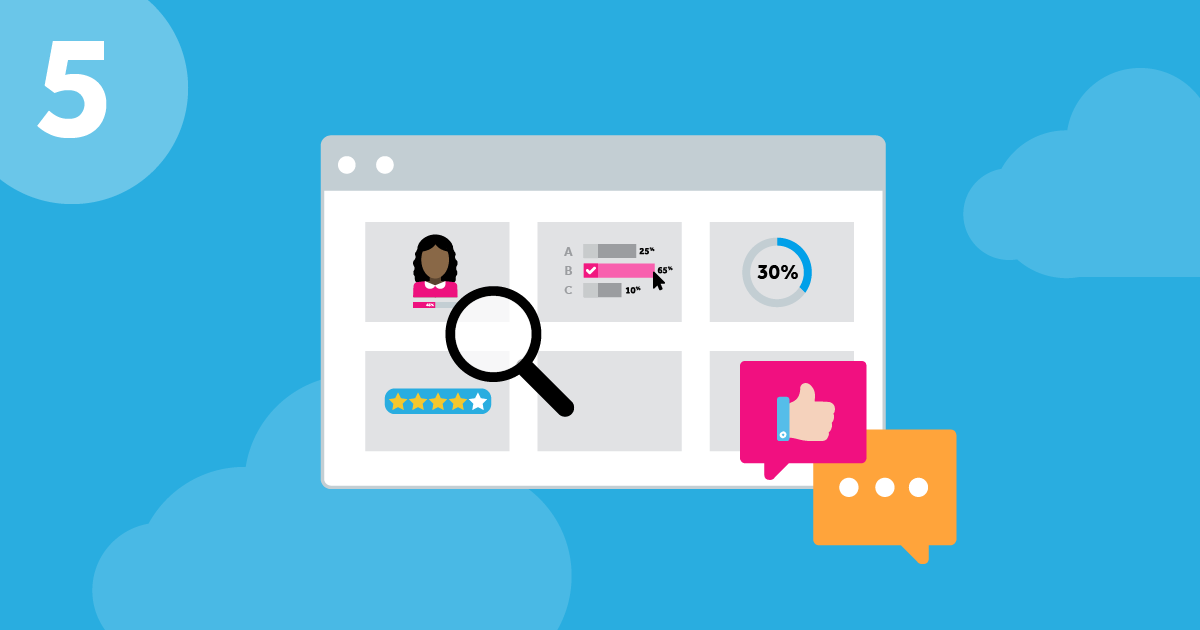 Step Five: Review Learning Content and Request Feedback
To see success with your training program, you must be willing to dedicate time to regularly reviewing and making adjustments to your content to ensure its effectiveness. Most LMS solutions offer customizable reports and evaluation parameters so you can easily track items such as:
User activity and progress
Activity scores
Most commonly selected answers
Module completion rate
User satisfaction levels
Overall approval course approval
We recommend establishing a cadence for when you check in on your LMS metrics, like once per month or quarter. Remember, the success of your partner relationships depends on how effective your LMS is; by taking the time to analyze key aspects of your LMS, you can ensure that users are seeing the content they want.
You should also consider requesting feedback from your partners, as their input is the most important.
Consider the following methods for engaging with them:
Post-course surveys give your business valuable opinions and help gauge how comfortable your partner is discussing your products or services with customers.
One-on-one meetings can establish ongoing communication and help shape what your training program grows into.
Follow-up emails can guarantee the timely completion of tasks.
Quarterly meetings ensure that long-term strategy goals are being met and can be used to look toward the future.

The Konvert™ LMS Difference
Konvert™ leverages the power of an LMS to create a unique learning environment for your channel partners. With built-in module-based learning, it's easy to organize your learning content and assign out courses to users. Our LMS enables you to track a user's learning progress, quiz scores and the number of certificates earned. With Konvert, you can easily create and manage training courses tailored for your desired audience.
Contact us today to learn more about building new opportunities for your channel partners.
Sophia Fisher | sophia@konvertapp.com
Providing effective training and content resources to your channel partners will improve retention, reduce support costs, improve partner performance and create an additional revenue stream.